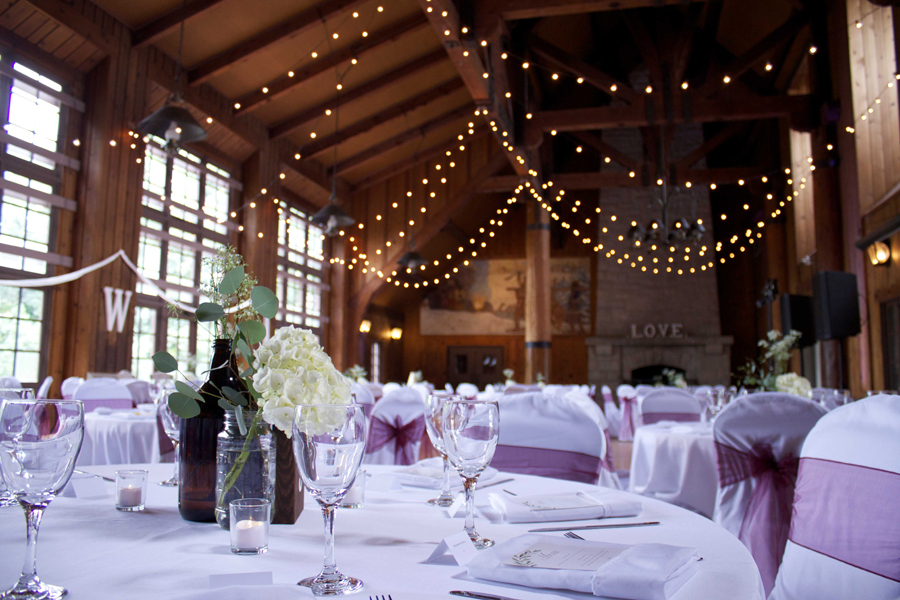 Rent Watch Tower Lodge at Black Hawk State Historic Site for weddings, receptions, business meetings, conferences, dinners, or any other event. The 75 year old lodge was designed by state architect Joseph Booton in 1932 and built entirely from local limestone and timber. The Watch Tower Lodge Rental Fee is $1,400 (plus a $250 damage deposit to be refunded if rules are followed and building is left in good condition) and includes:
Room for 250 guests
30 60" round tables (seats 8)
16 30"x72" Rectangular tables
250 Banquet chairs
40 plastic outdoor chairs
Full Kitchen (no dinnerware or utensils provided and renters hire caterer of their choice at own expense)
Alcohol allowed with DRAM Insurance
Event security
Event Hours:
Building opens for set up at 9:00 a.m. the day of event.
Private events begin no earlier than 5:00 p.m.
Events end at 11 p.m. and all cleanup must be finished by 1 a.m.
For a full list of amenities and rules see Rental Information
For questions, checking availability, or booking call (309) 230-8885 or email blackhawkparklodge@gmail.com.